LEEDARSON Wins Prestigious Good Design Award 2021
2021-11-01
Fall Detection Sensor, one of the innovative sensing products from manufacturer LEEDARSON, took home the 2021 Good Design Award in Japan, the annual awards sponsored by the Japan Institute of Design Promotion to honor good design and product quality. Following the win, LEEDARSON verified its confidence propelling smart home innovations and development, to upgrade smart home automation and security to an upper level.
The number of elders has been increasing in recent years according to statistics and as far as we could see, falling has already become a serious health risk. Older people each year are treated in emergency rooms for fall-related injuries, not mention others family members that also need meticulous care however you cannot keep your eyes on as always. Indeed, there are couple of fall detection products on market did work for reducing the existing risks somehow, however, most of them are wearable, and due to the need of frequent take on/off such as charging, it might lose many tiny but essential moments. This is why LEEDARSON is considering a non-wearable fall detection device, along with practical benefits that ease your concerns for decorating a smart device at home.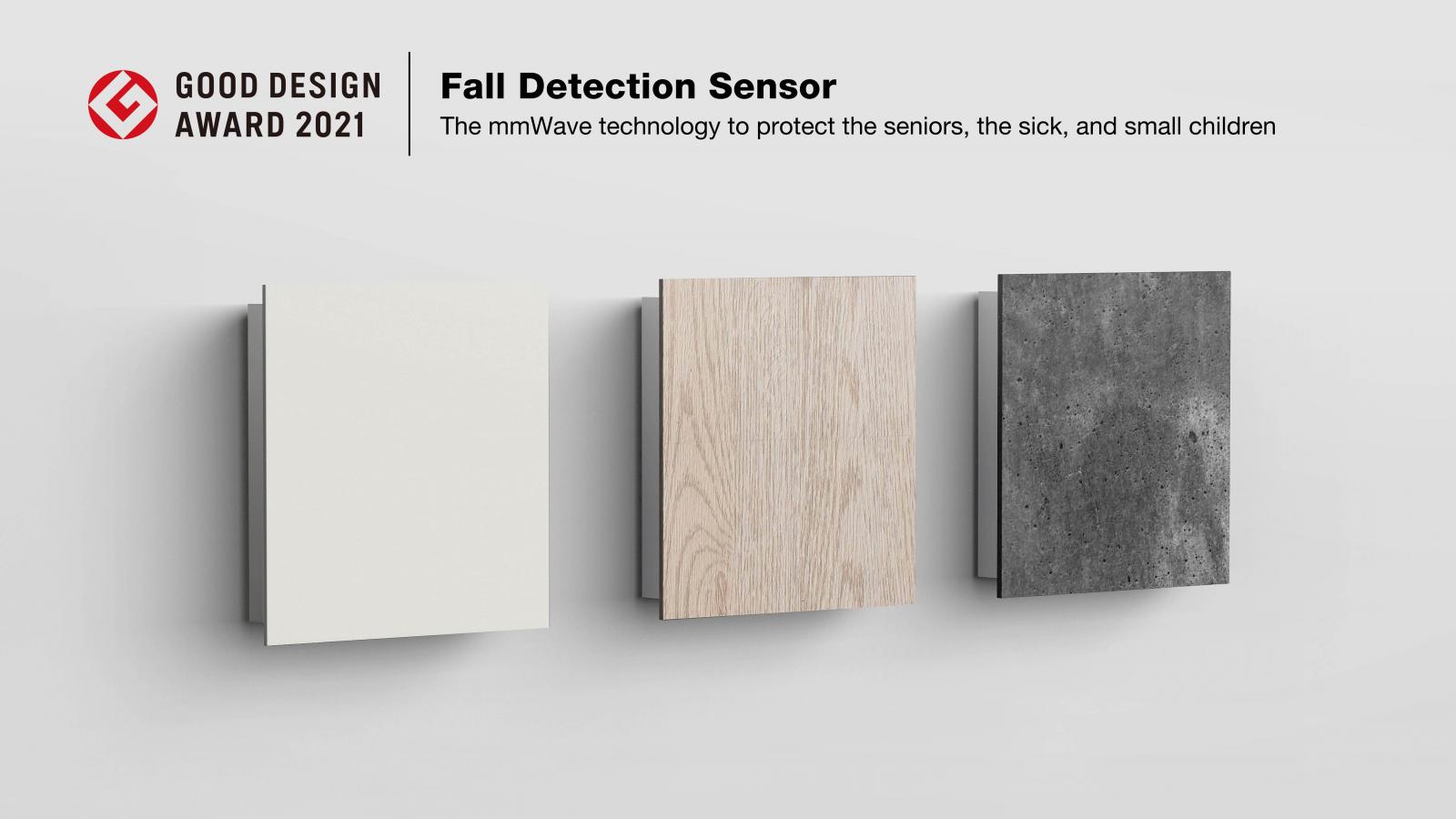 LEEDARSON Fall Detection Sensor hit top of Good Design with its unique design of multiple panels
"This product solves several issues that wearable falling detection sensors have by replacing them with small sensors to be installed in each room", evaluated the Good Design Awards jury. Indeed, the fall detection sensor differentiates with a few superior features that cannot be duplicated from dozens of detections devices on market that already got you confused,
The sensor uses Millimeter-Wave Radar technology to detect, a reliable vehicular technology currently mainly applied in automobiles to solve the challenges in autonomous. Having this high-precision multi-dimensional search and measurement technology used at home allows the device to detect posture recognition in long distance, without wearing it. In this case you don't have to worry about privacy leakage like other wearable ones may bring about, and install it on the house wall such as your living room, bedroom or bathroom to achieve remote and accurate detection.
The sensor is smartly designed with replaceable panels. To match with different home decor, the front panel can be replaced by different materials like wood, concrete or color panels. The patented buckle design allows users to simply disassemble and replace, also make wall installations easy.
The emergency contact person can get to know whether there is danger in the house remotely via their mobile device, and can immediately learn about the fall information to provide assistances before further injuries may happen.
Over the past year, LEEDARSON has been working on new products, particularly by consolidating various cameras and sensors for more convenient and safe living. Discover more on LEEDARSON sensor product lineup to understand a comprehensive IoT security solution.
About GOOD DESIGN AWARD
The g-mark japan GOOD DESIGN award is the largest Asian award founded in 1957 by the Japanese ministry of international trade and industry and is hosted by the japan institute for design promotion. The 'g mark' emblem reflects comprehensive design values and principles that aim to enrich lives, industries and society.