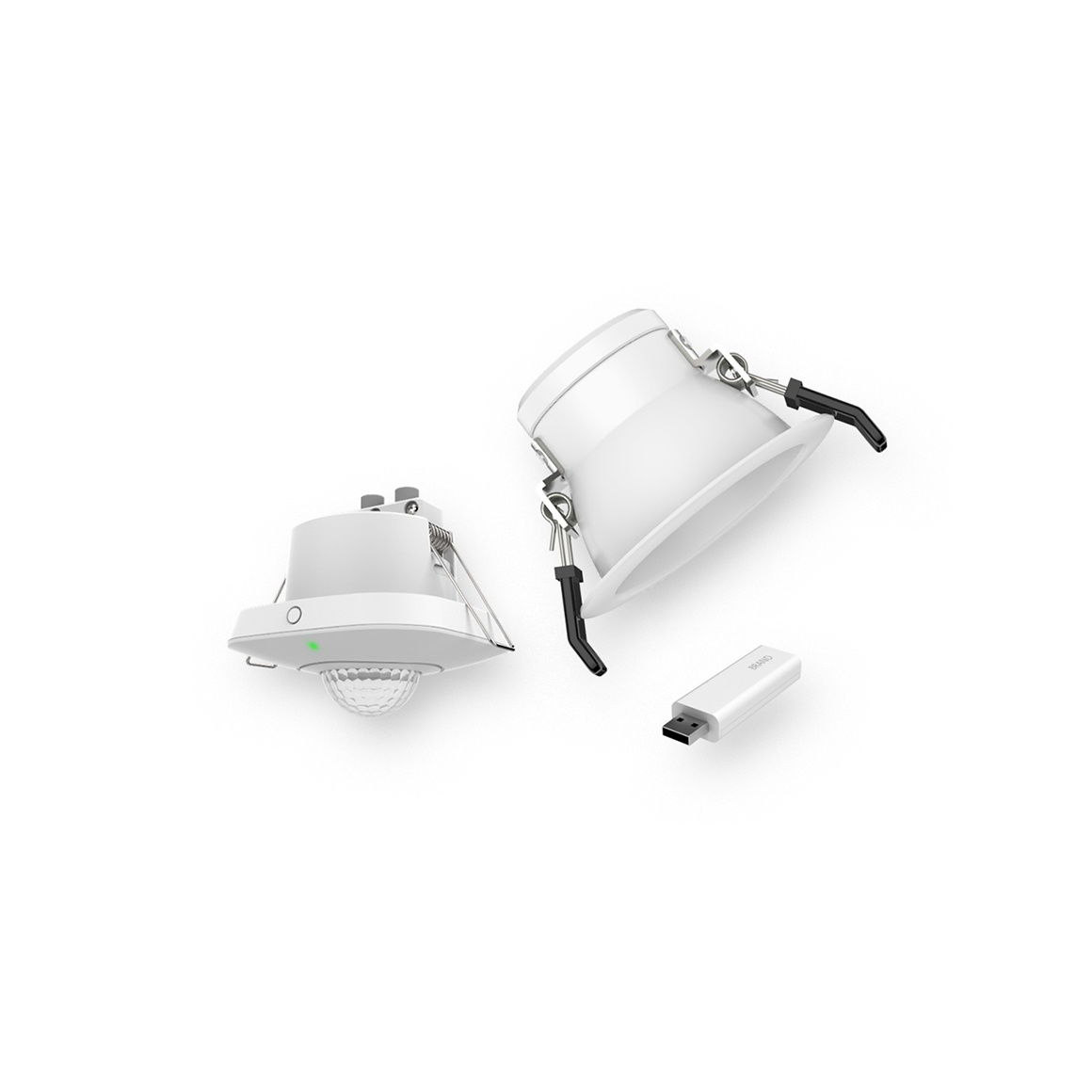 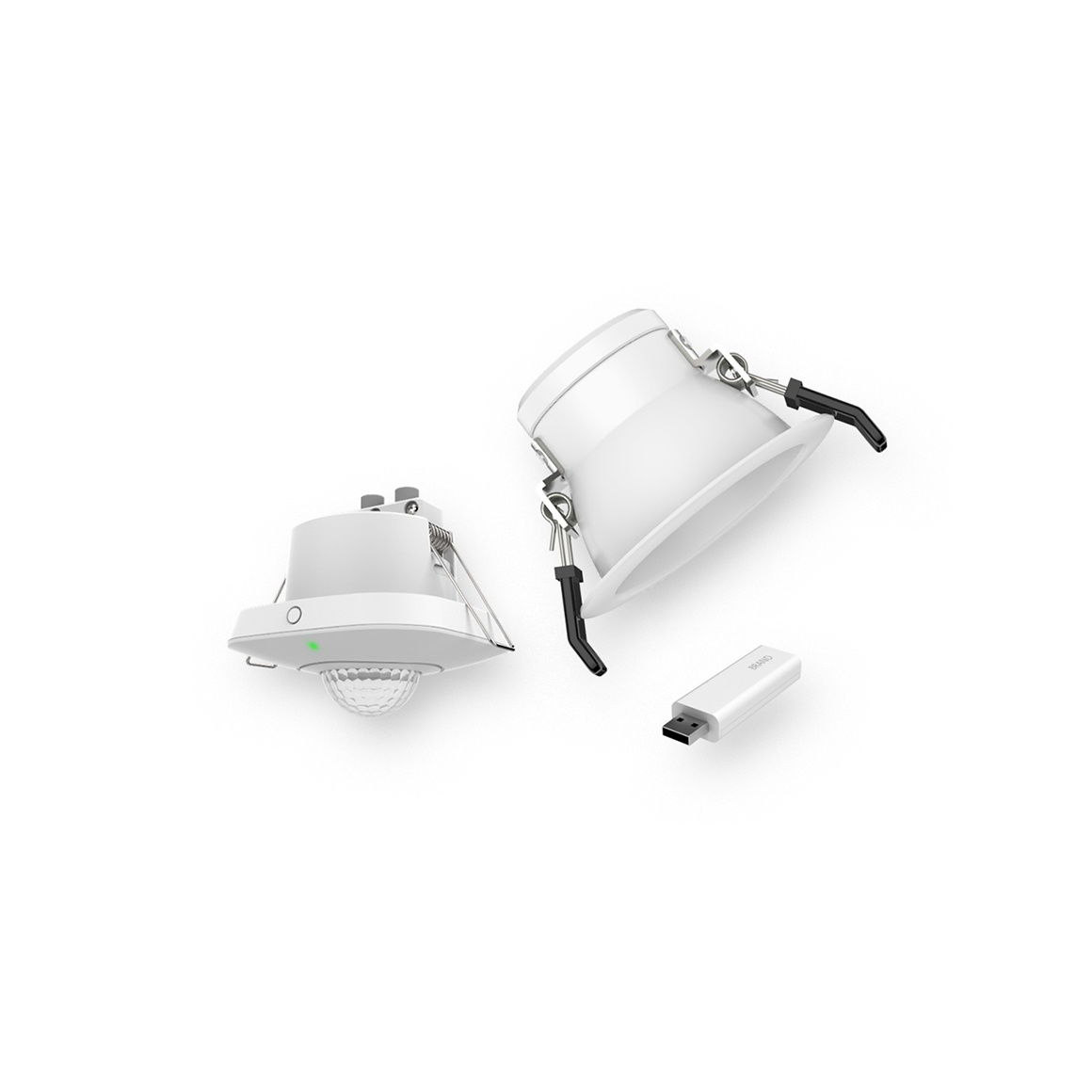 Move Kit (individual control)
Move kit consisting of embedded controller, sensor, and downlight. The range of applications include e.g. small or mid-sized office/school.
• Schedule control: Provide pre-programmed change in light levels based on time of Day
• Personal scene control: Give occupants the ability to create comfortable scene per need
• Automatic sensing control: Full Auto turns light on when occupants are in the space and off when they vacate the space
• Plug and play: Use plug and play design, reduce material and label cost
Overview
Lexikos Lighting Control System
Lexikos Lighting Control System (LCS) is a distributed multi-room operating system based on wireless BLE SIG Mesh Network, which allows a group of adjacent fixtures to communicate with each other directly, without the need for a separate gateway.
Value Proposition
One-stop solution powered by Lexikos, which provides wisdom/WELL lighting control experience. By using reliable BLE wireless DALI solution and decentralize intelligence control logic to create outstanding lighting experiences.
Exquisite Simplicity at Your Fingertips
Lexikos makes lighting mimic natural daylight that supports productivity, comfort and well-being, with a value far beyond energy saving. With Lexikos App, you can enjoy simple access, flexible configuration and personalized scene setting in real-time.
Specifications
Devices
Input Voltage
Protocol
Dimensions (mm)
IP Rating
Certificate
Feature
Wireless Embedded Controller
3.3VDC
BLE SIG Mesh
65*24*14
(L*W*H)
IP20
CE, RED
Plug and play with IoT DALI driver
BLE PIR Motion Sensor
220-240VAC
BLE SIG Mesh
Φ84.5*54.8
IP20
CE, RED
Detection Range
@2.5m H: P Φ3.5m; R Φ5m; T Φ6.5m
@3m H: P Φ4.5m; R Φ6m; T Φ7.5m
@4m H: P Φ4m; R Φ7m; T Φ8.5m