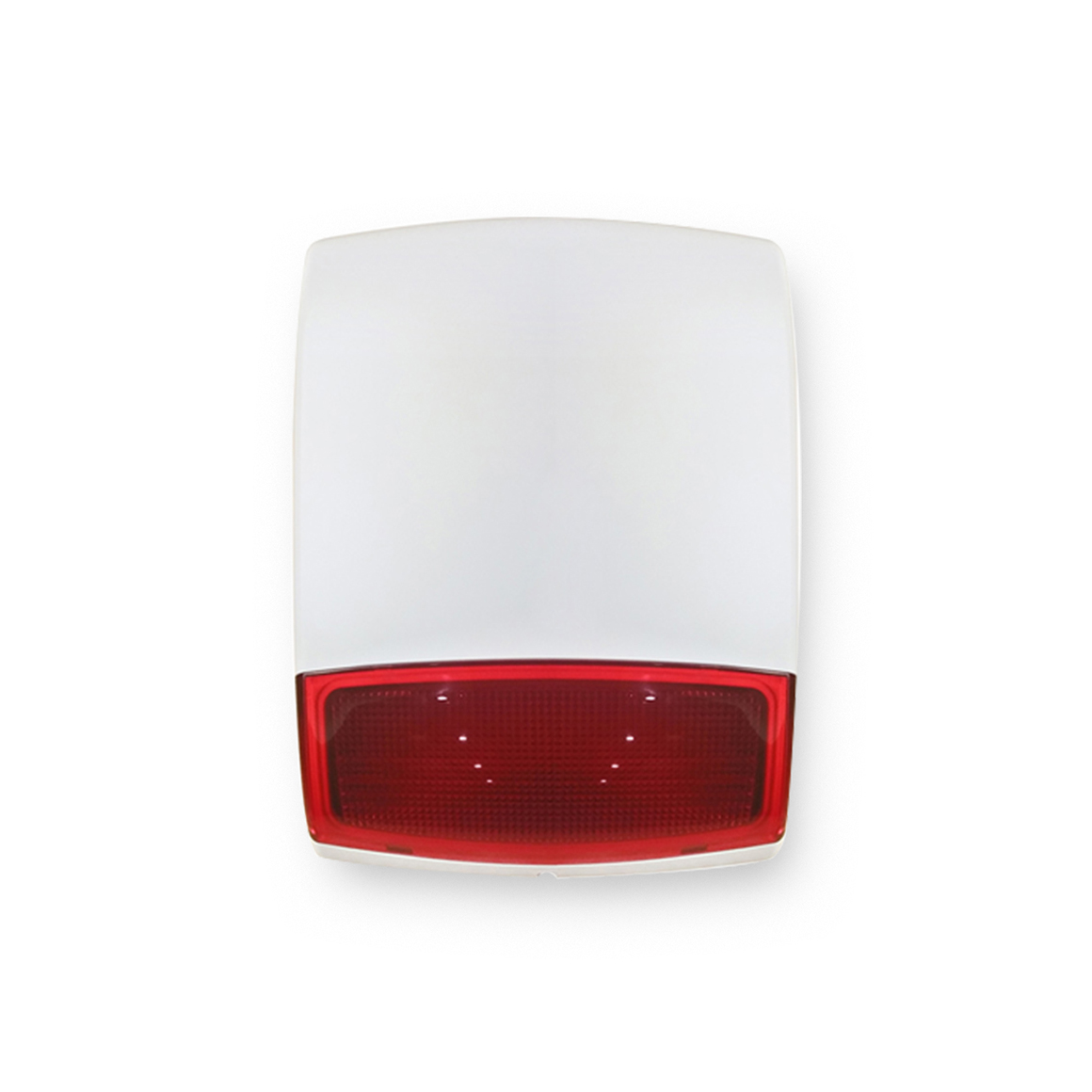 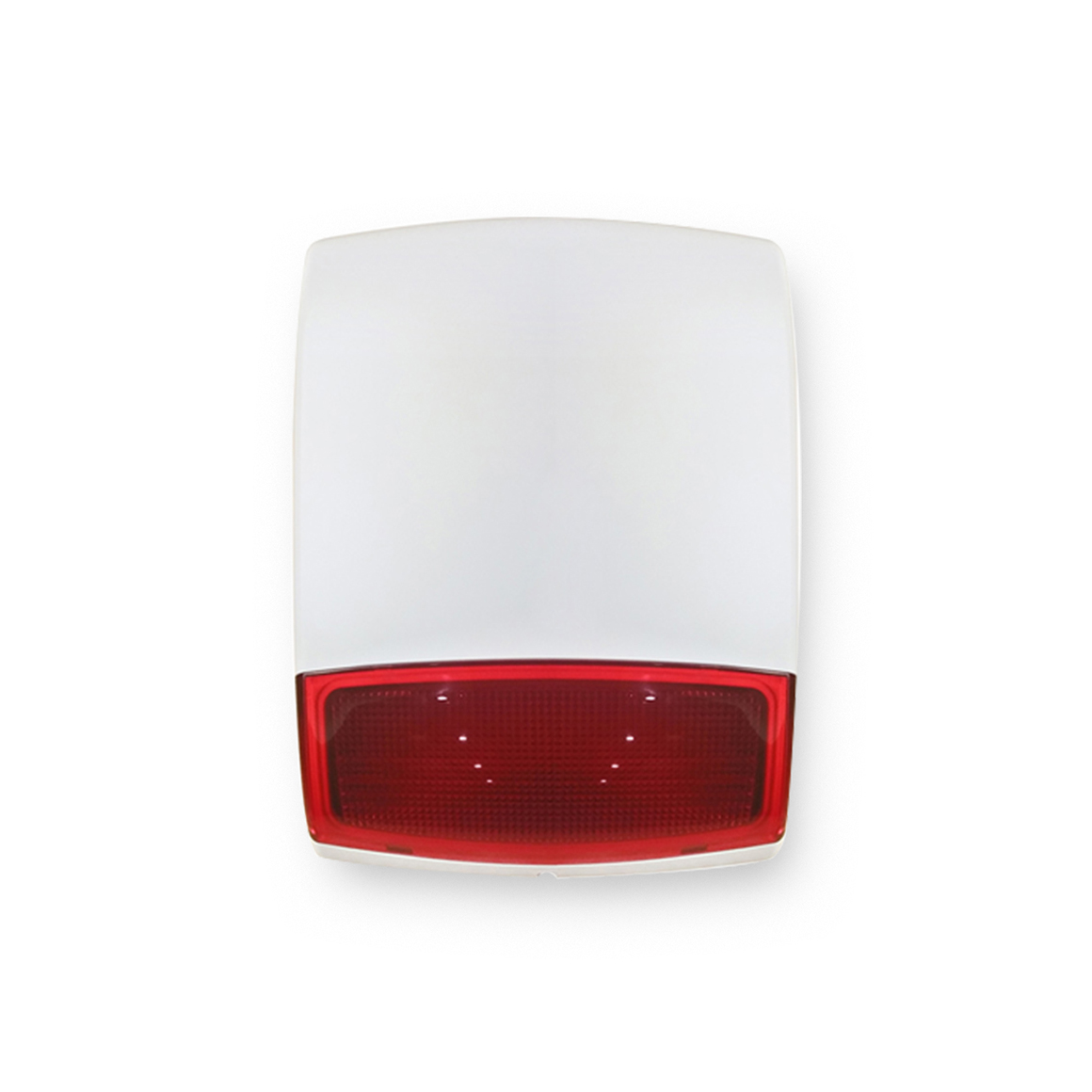 Outdoor Siren
The wireless outdoor siren is connected to gateway and other sensors.
Mounting it on the outside of the house can impress potential burglars that your house is armed and protected. In arm mode, the siren will alarm with 95 decibel sound volume and send notification to your phone if sensor is triggered.
• Connect siren to gateway working together with other sensors and app.
• You can get the warning 95dB/1M alarm locally when the pre-setting scene happened.
• It warns you at the first time to protect your life and property.
• This outdoor siren can be installed in most open areas like corridor or lobby and so on.

Specifications
Model Number
6A-SS-ZY-C1-01
Radio Frequency
Zigbee 2.4G Hz
Power Source
LR20*4 battery
Operating Temperature
.-4°F ~ 122°F(-20 to 50°C)
Operation Ambient Humidity
≤80% (no freezing)
Installation
Wall mounting with screw
Wireless Range
130 ft.(40m) LOS(OPEN AREA)