Celebrating Seven Years of Charity Work to Society
2022-07-22
LEEDARSON not only seeks to excel in the lighting manufacturing industry but also thinks about implementing its vision of giving back to society accompanied by the continuous growth of the enterprise. And lighting, as the corporate has specialized for over two decades, is an impact way to realize that vision. Today LEEDARSON celebrates seven years of charity work for society ever since it brought the first light into China's rural classrooms.
The imbalance between rural and urban conditions is a problem that has been going on for a long time. The main reasons for this imbalance are the limited education environment. Therefore The Project of Lighting Up Rural Classrooms was born in 2013 in response to the Corporate responsibility of giving back and contributing to society, envisioned by LEEDARSON President, Eder. Under the advocacy and leadership of MrEder Lee and Ms. Milly, the founders of LEEDARSON, the corporate took fast actions, from establishing a dedicated R&D team to a membership of volunteer work, walking to the rural areas in need to provide lighting solutions in classrooms for children in impoverished mountain areas. To date, The Lighting Up Rural project has brought hundreds of thousands of lighting fixtures helping school districts struggling with incredibly insufficient funds to replace old lighting in classrooms. This transformation has dramatically improved the teaching environments of many remote rural schools and protects children's vision and mental health.
Reaching the Furthest Corner with Lights
The following year in 2014, the project team started the way into the rural and mountainous areas; it wasn't easy to bring the very first lamp there, but they did it, and now the foundation is getting wild support from official institutes and social welfare entities who believe in their cause. So far, their footmarks cover 18 provinces and 267 rural counties and have worked with 1480 rural schools to improve local education conditions, benefiting 15,598 classrooms and dormitories. Behind this statistic are hundreds of thousands of lighting fixtures they've contributed, and over a million children benefited from the good. In addition, the project has today evolved to a more influential one, generating many other beneficial programs with the same prospect of helping school children with their studies and improving the quality of teaching, providing better infrastructures, and more.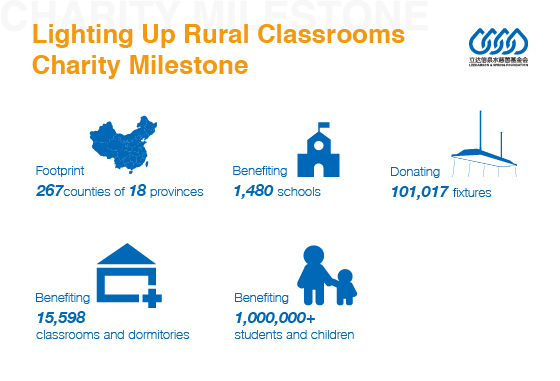 LEEDARSON Spring Charitable Foundation, More than Lights
Remaining a responsibility and culture of gratitude and giving back to society, in 2015, LEEDARSON first founded the Spring Charitable Foundation to make long-term commitments. The foundation's mission has been to identify areas of need in rural places and bring warming-your-hear programs. After seven years of dedication to agrarian society, the foundation has now set up other initiatives that come after lighting fixture donation. The Project of Maintenance & Renovation of Rural School Building aims to renovate and maintain rural school buildings that often suffer from severe environments to provide better learning and living environments for the good of rural children. The Project of Teacher Training is to train more qualified teachers for rural schools and provide them with good educational resources. Finally, the Project of Rural-Urban Pupil Communicating aims to create an equal society and break down the barriers between rural and urban students. Through intimate face-to-face groupings, this project promotes a better understanding of each other by having them communicate with each other.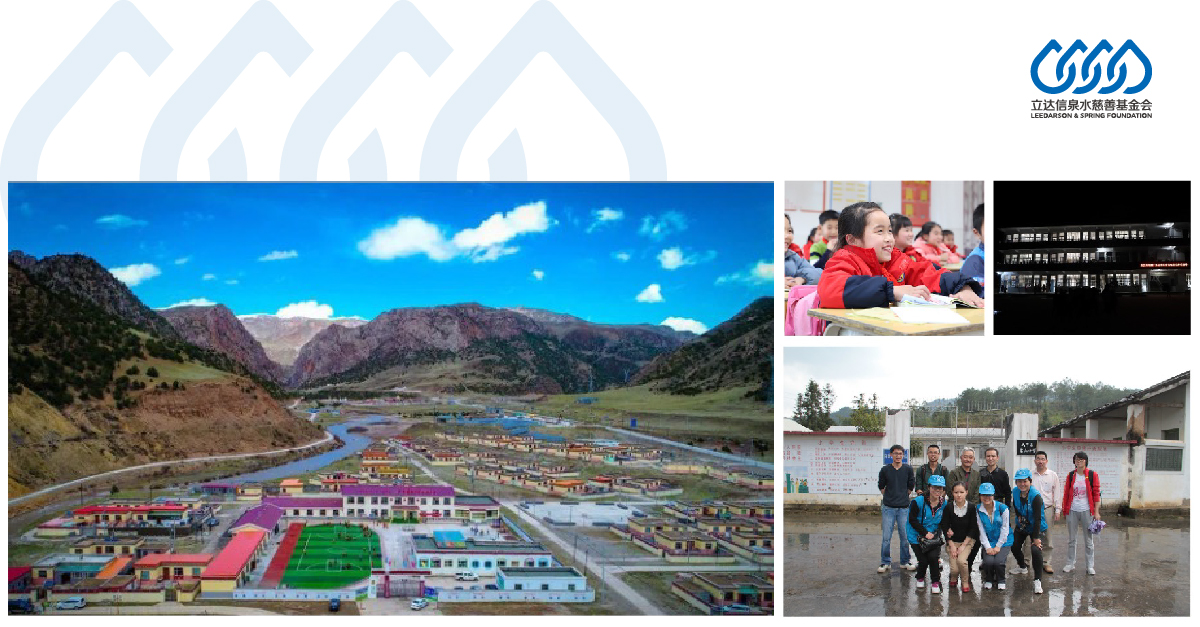 Seven years ago, LEEDARSON had the vision to light up China's rural areas with better classroom lighting conditions. Today, the Spring Charity Foundation is an essential organization LEEDARSON commits to social welfare, more than lights, dedicated to making China Rural a better place.