LEEDARSON Takes on IFA 2022, Including the Latest Home Appliances Releases
2022-09-06
IFA returns as a full-scale in-person event after two years of Covid-19 disruptions, from September 2 to September 6, 2022, in Berlin, Germany. Remarks the biggest trade show for consumer electronics and home appliances in Europe, the industry event gathered worldwide exhibitors covering brands, retailers, professional visitors, media, and more. This year, nearly 2,600 exhibitors joined the event, including Bosch, Siemens, Samsung, Huawei, Haier, LEEDARSON, and other brands.
Continues with the mission of "Lighting Up Better Life with Better IoT Innovation," LEEDARSON's booth located in the Smart Home Hall, in parallel with some of the most influential brands in the world of IoT, including Schneider, Yale, and Eve, to name a few. Themed by "MORE SECURE, MORE ECONOMICAL, MORE CONVENIENT" - the core value of LEEDARSON smart home, it showcased full-category lines of products consisting of Control and Security, as well as Home Appliance offerings: Lighting, Electrical, Sensors, Cameras, Gateways, Kitchen Appliances, Air Treatment Devices, etc. In addition, LEEDARSON set up a Matter demo area at the booth's center to showcase its latest Matter developments and allow audiences to experience them live.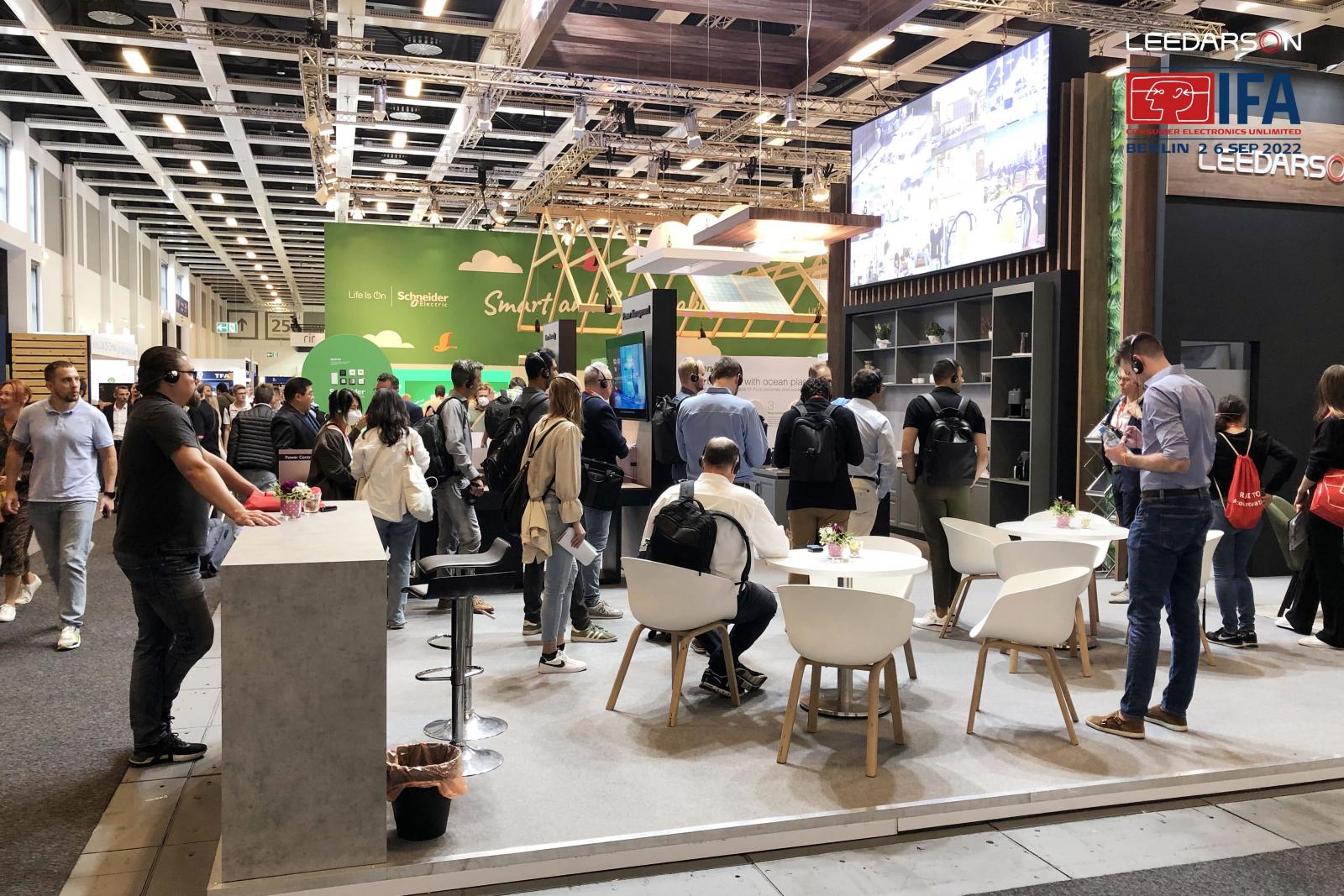 Smart Household Appliances – A Lifestyle of Health, Comforts, and Economic
In its first debut, LEEDARSON unveiled an expanded portfolio of smart appliances in a kitchen-like booth space and presented the concept of healthy, comfortable, and economic lifestyle modes. "Air Treatment Solution" displayed a series of air purifiers already mature in place and extra new innovative air purification devices, such as a combo lighting air purifier specifically designed to be installed as a lamp and provided eye-caring lighting for users. Together with Lamp Fans, Heaters, and more. "Smart Cuisine Solution" is designed to be convenient and efficient. They make cooking more accessible and enjoyable with features like voice assistants, touchscreen displays, and interactive recipes. Enjoy cooking, From indoor to outdoor and individual or family.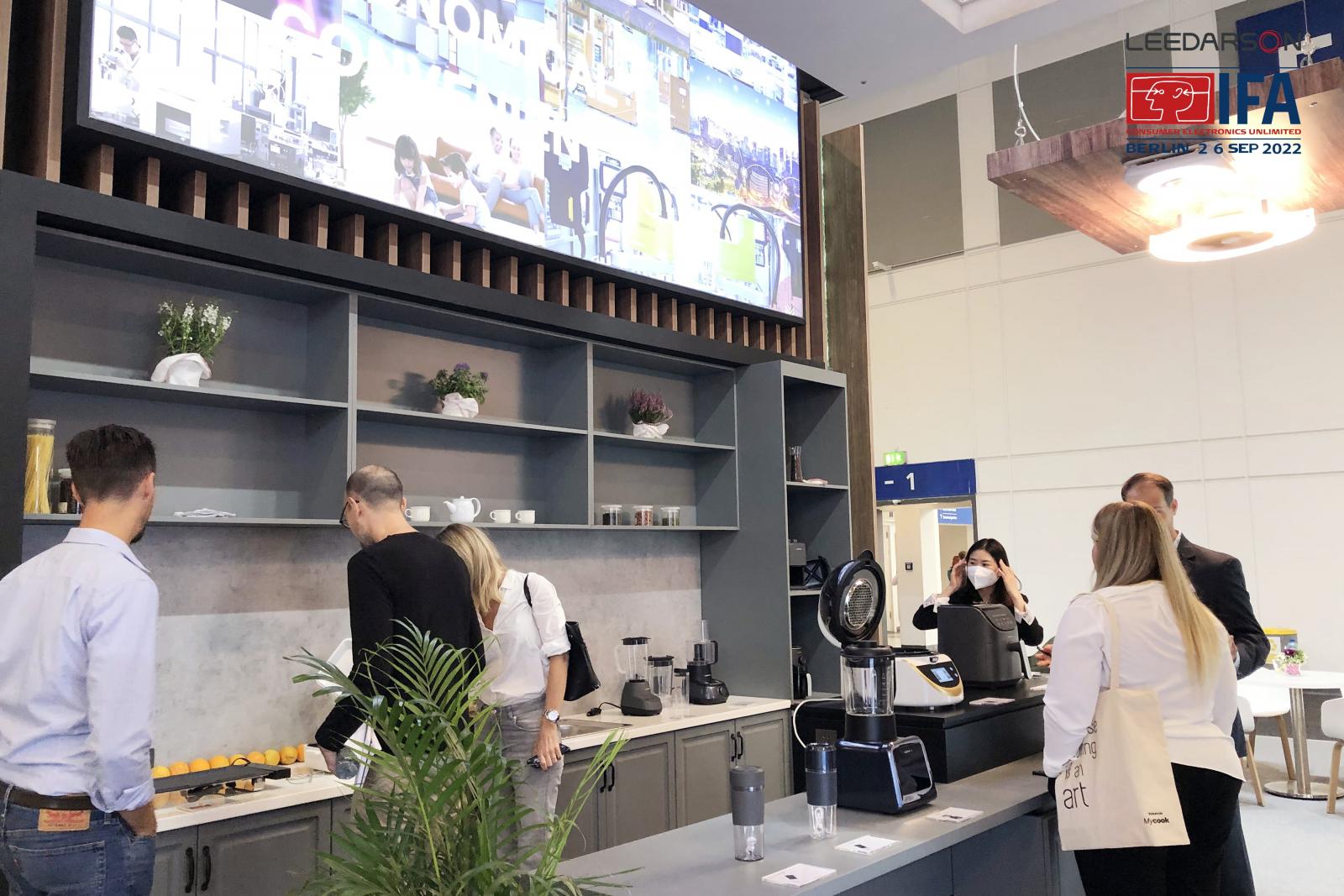 Control and Security – Connected Tech in Every Corner of Your Home
This section details LEEDARSON's capabilities in Control and Security by showing separate display tables at the front booth area. The Energy Management Solution, as an increasing concern in every home today, is supported by a set of temperature control devices from LEEDARSON like TRV and Thermostat to manage the maximum efficiency of energy usage. LEEDARSON Video Surveillance Solution includes a couple of monitoring assistants that can be your security manager at the front door, porch, yard, garage—or any area you care about in your home. Finally, LEEDARSON Control & Security solution provides an intelligent, secure home from basement to roof.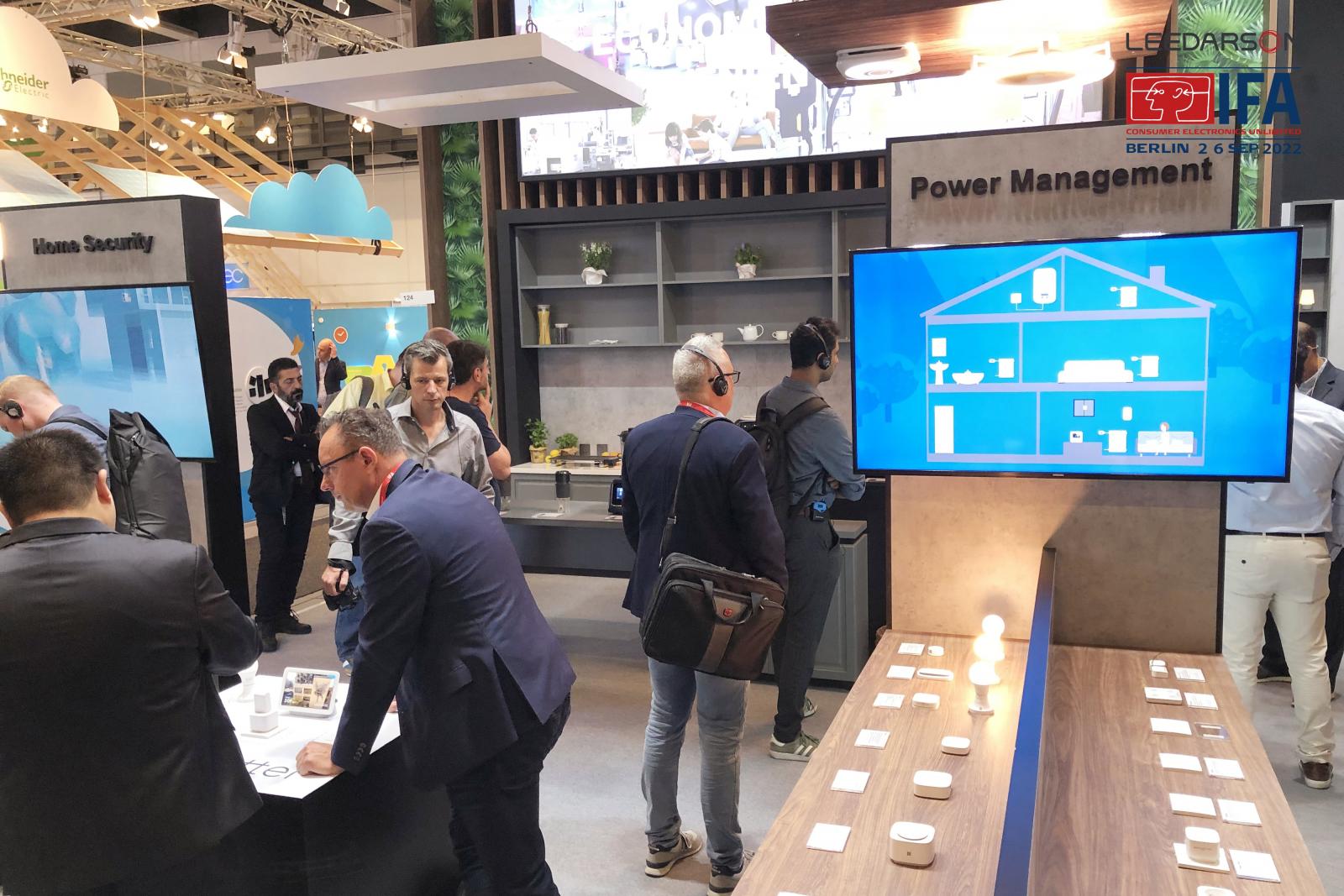 Matter is Getting a Big Push for the Future of IoT
This year is to be the Matter Year. LEEDARSON shares the excitement of bringing Matter-over-Thread smart home devices to IFA and having them demoed with a Google Nest Hub. At the IFA2022, we saw a Google Nest Hub control LEEDARSON smart bulb, plug and switch devices smoothly, and this is soon-to-happen – all interoperable, accessible, and smart. Thanks to Matter, a new smart home standard that could eliminate compatibility issues for all future smart home tech. LEEDARSON is ready to handshake with customers and move on to Matter success.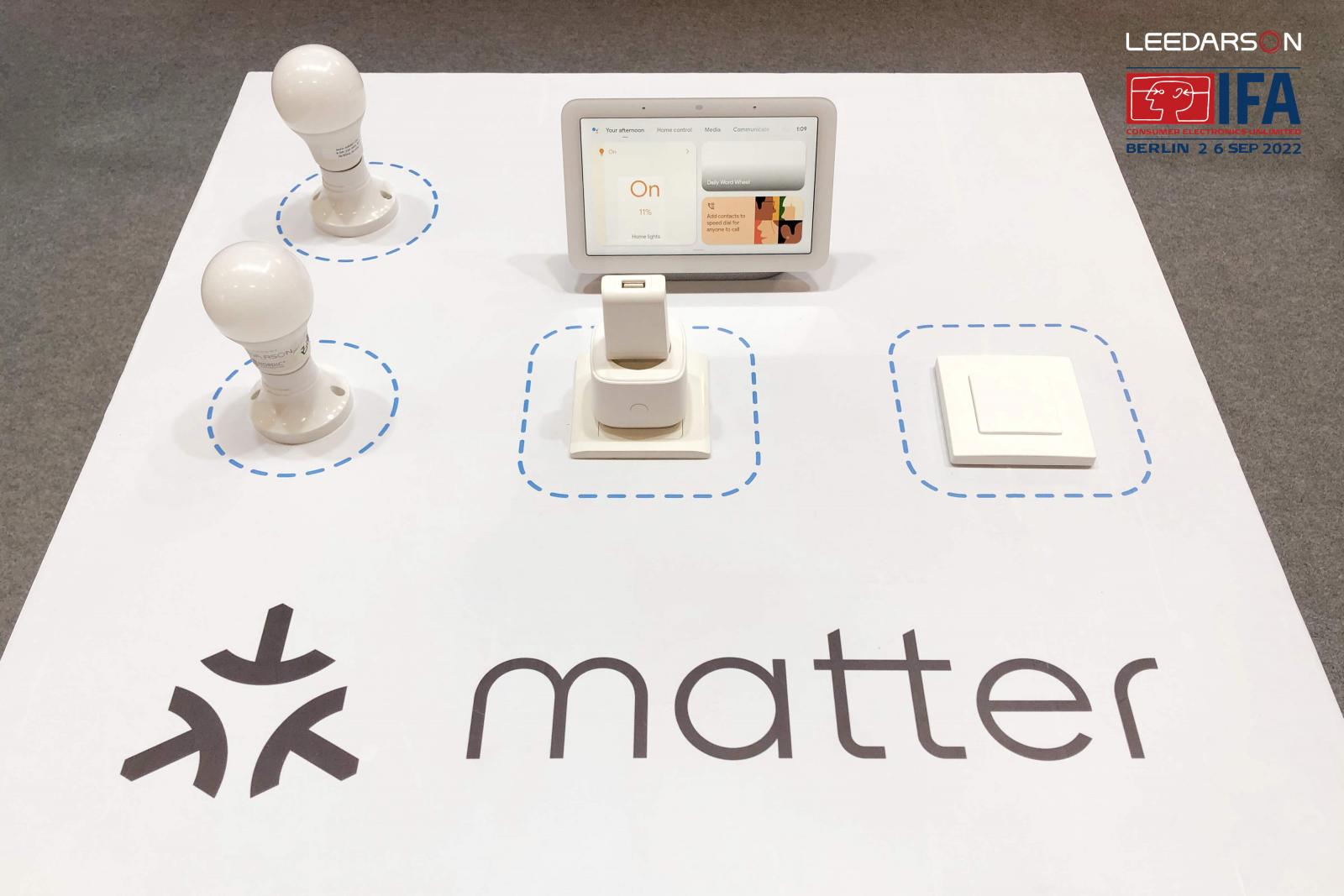 About LEEDARSON
LEEDARSON is the IoT powerhouse behind today's most popular technology brands. As a world-leading ODM, we partner with businesses to help them design, manufacture, test, certify, kit and deliver extraordinary IoT devices and end-to-end IoT services to empower every aspect of the home. We apply our honed expertise to help fuel an intelligent world – leveraging multi-protocol standards, platforms, and ecosystems to ensure IoT device interoperability.