LEEDARSON and Bridgelux Announce a Partnership to Develop F90 LEDs to Deliver Industry Leading Efficacy
2021-05-27
XIAMEN, CHINA/FREMONT, USA – May 27, 2021 – LEEDARSON, the world-leading ODM partner for developing IoT products and the manufacturer behind many of today's most well-known tech brands, and Bridgelux (www.bridgelux.com), the leading developer and manufacturer of lighting technologies, today jointly announced a technology partnership on F90 LEDs lighting products.
Bridgelux newly released F90 Series LED products use Potassium Fluorosilicate (PFS) phosphor technology licensed from Current Lighting Solutions, LLC for use in commercial lighting applications. By replacing broadband red nitride phosphor with narrowband red PFS phosphor, the F90 LED products can achieve today's CRI80 LED efficacy with a CRI of 90. Thanks to this partnership, LEEDARSON can seamlessly work with Bridgelux to incorporate the new F90 LEDs for CRI90 conversion in luminaires, such as linear lamps, downlights, spotlights, high-bay, to provide lighting products with industry-leading efficacy and high CRI with their customers.
"We feel thrilled to partner with Bridgelux and are looking forward to working together consistently to help our partners, industries and consumers experience the innovative lighting products with luminous efficacy and high color quality lighting. " said Kellen Yang, the Vice General Manager of LEEDARSON.
"With LEEDARSON's track record of bringing innovative lighting technology to market, this is an exciting opportunity for Bridgelux," Commented Tim Lester, Bridgelux CEO. "We anticipate the industry-leading efficacy combined with high CRI will be compelling in the commercial applications that LEEDARSON's products serve."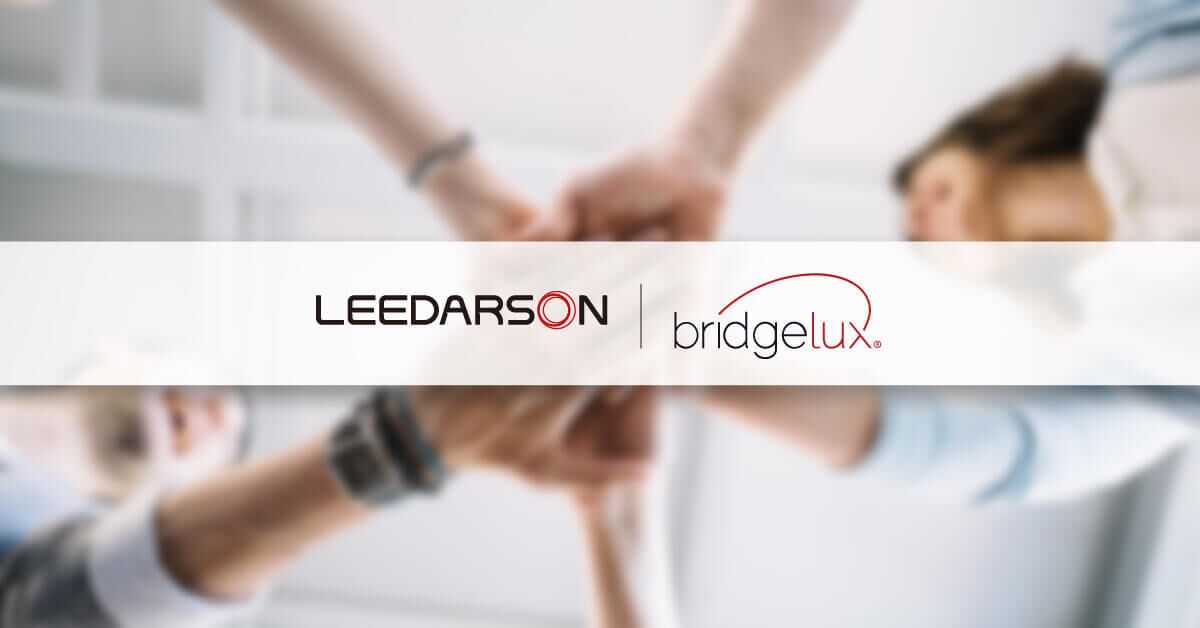 About LEEDARSON
LEEDARSON is the IoT powerhouse behind today's most popular technology brands. As a world-leading ODM, we partner with businesses to help them design, manufacture, test, certify, kit and deliver extraordinary IoT devices and end-to-end IoT services to empower every aspect within living spaces. We apply our honed expertise to help fuel an intelligent world – leveraging multi-protocol standards, platforms and ecosystems to ensure IoT device interoperability.
Our history is based on excellence in the LED lighting space, and we're proud to be the #1 exporter of LED products in China. We leverage these accomplishments, innovation know-how, and cooperative spirit to continually broaden our well-regarded IoT portfolio. Today, we are a high-quality, efficient one-stop shop for IoT technologies and services. We pride ourselves on helping organizations develop proven, reliable and interoperable smart products for the home automation, entertainment, security and video surveillance categories. www.leedarson.com, LinkedIn, Twitter: @LeedarsonGroup

About Bridgelux
Bridging Light and LifeTM
Bridgelux is a leading developer and manufacturer of lighting technologies and solutions that invites companies, industries and people to experience the power, possibility and financial potential of LED lighting. Born of world-class engineering and informed by human intuition, the company's products and solutions make it possible for its customers to provide high performance, human-centric influenced light for the commercial, industrial and outdoor markets. For more information about the company and its products, please visit bridgelux.com.
Bridgelux and the Bridgelux stylized logo design are registered trademarks of Bridgelux Inc. Bridging Light and Life is a trademark of Bridgelux Inc. All other trademarks are the property of their respective owners.