LEEDARSON Unveils Cutting-Edge IoT Innovations at CES2023
2023-01-05
Las Vegas, January 5, 2023 - CES2023, the world's leading consumer electronics and technology trade show, has officially commenced in Las Vegas. Among the industry pioneers participating in this grand event is LEEDARSON, a professional IoT device ODM (Original Design Manufacturer). LEEDARSON is excited to announce its presence at CES2023, where it will showcase its latest innovations spanning Connectivity Control, Power Management, Environmental Control, Alarm Kit, IP Camera, as well as devices for commercial applications.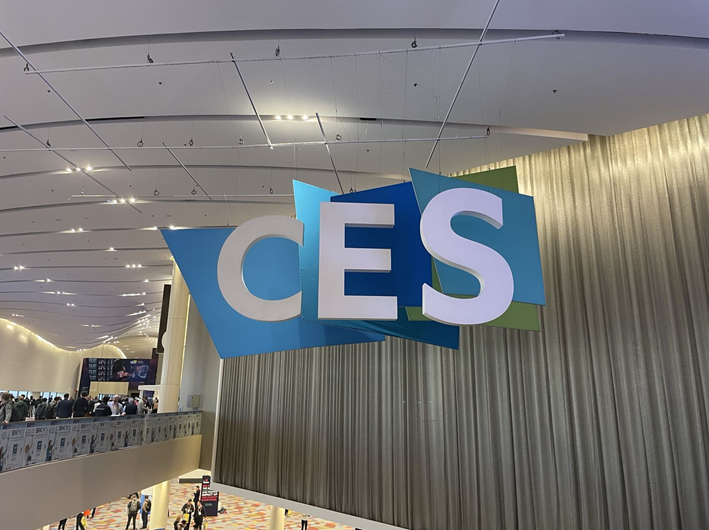 Of notable significance is LEEDARSON's focus on the emerging smart home connectivity standard - Matter. At CES2023, LEEDARSON will debut a groundbreaking series of Matter-enabled products that surpass the offerings of their competitors, solidifying their position as an industry leader in this space.
In addition to their advancements in the Matter ecosystem, LEEDARSON is proud to introduce their new product line, Smart Appliances. These appliances seamlessly integrate IoT technology, offering consumers simplified and enhanced living experiences. By integrating IoT capabilities into air and kitchen appliances, LEEDARSON aims to greatly simplify people's daily lives.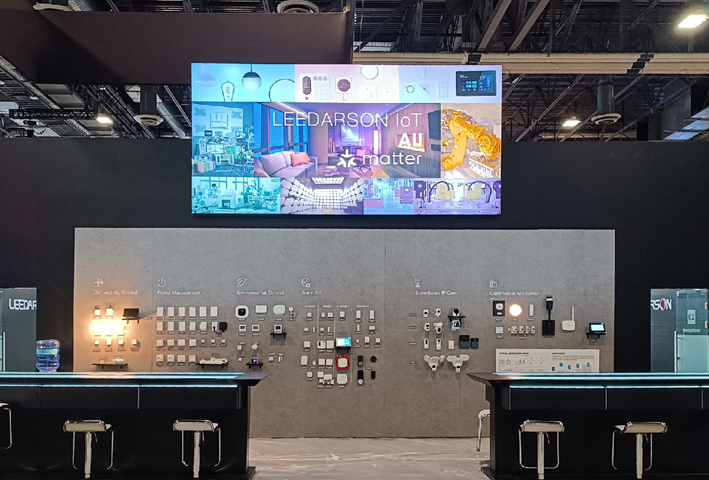 During CES2023, LEEDARSON will take center stage to demonstrate their unique set of manufacturing solutions and services, which optimize and streamline product lifecycles. These comprehensive solutions have been designed to ensure the success of LEEDARSON's global clients right from the inception of their projects.
"Our participation at CES2023 represents our commitment to delivering innovative IoT solutions that enhance people's lives," said Mr. Eder Lee, President of LEEDARSON. "Our focus on the Matter standard showcases our dedication to interoperability and seamless integration within the smart home ecosystem. Additionally, our new Smart Appliance line exemplifies our vision of simplifying everyday tasks through intelligent technology integration."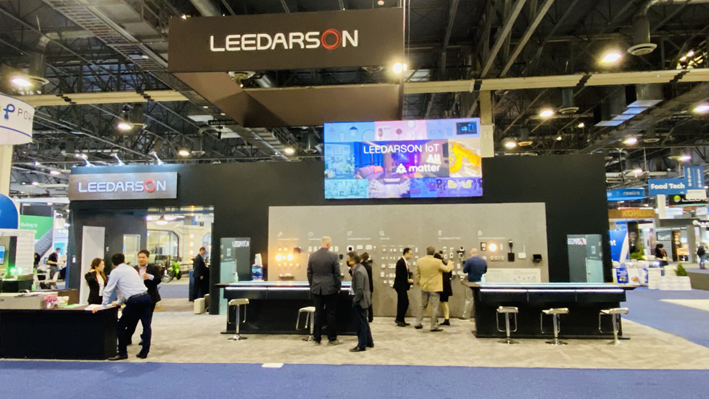 LEEDARSON has established a strong reputation as a leading IoT device ODM, consistently delivering cutting-edge solutions that redefine the way people interact with technology. With a focus on research and development, LEEDARSON continues to push boundaries and set new benchmarks within the industry.
Visitors to LEEDARSON's exhibit at CES2023 can expect an immersive experience, where they will witness firsthand the advancements made in Connectivity Control, Power Management, Environmental Control, Alarm Kit, IP Camera, commercial applications, and the all-new Smart Appliance line. The showcase aims to demonstrate LEEDARSON's expertise and commitment to providing reliable, efficient, and intuitive solutions for consumers and businesses alike.
LEEDARSON's presence at CES2023 offers tremendous opportunities to engage with industry professionals, potential partners, and technology enthusiasts. Through this esteemed event, LEEDARSON seeks to foster new relationships and explore collaboration opportunities that will further drive innovation and growth within the IoT industry.